Organized by Steve Woodford.
---
Photogtaphs from the video (shot by me - Andre).
First Point: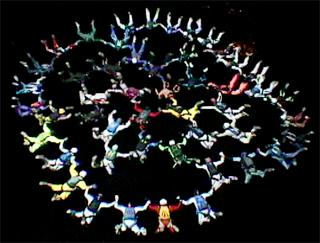 ---
Second Point: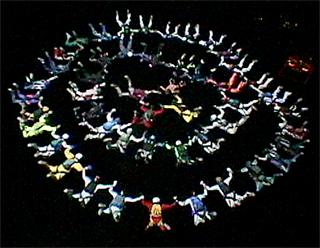 ---
World Record holders:
Jennie Ankney, Pete Arthen, Andrey Arzamastsev, Bob Barnes, Kamuran Baysrali, Richard Caladere, Bruce Chapman, Phil Contorno, Bob Dormeier, Gina Earle, Doug Forth, Chris Gade, Fernando Gallegos, Anthony Giannino, Kevin Gibson, Frank Grippo, Mark Hogue, Charlie Hotze, Ivan Kaczor, Mark Kruse, Mike Lanfor, Sue Leberkeucker, Jim Leonard, Brian LeSchander, Tony Marotto, Mario Mauro, Jeanni McAbee, Tony Montano, Mike Moros, Pierre Nadeau, Danny Palazolla, Geoff Park, Larry Pennington, Jerry Piccola, Roger Ponce de Leon, Mauro Ravenelli, Hollie Reno, Joe Richards, Juan Manuel Saavedra, Bobby Scura, Dan Smith, Robbie Spencer, Mark Thomas, Lou Tommaso, Mike Treman, Scott Wall, Maria Wijnker, Steve Woodford and Guy Wright.
Video:
Andre Jesmanowicz, Greg Rau and Gary Roth.